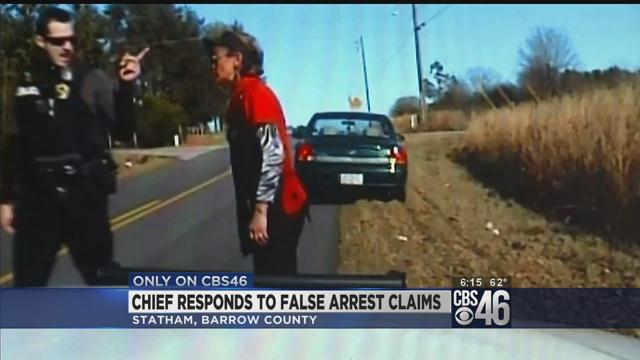 CBS46 News Report- Local residents of Statham, Ga and many others continue to protest the actions of Officer Marc Lofton arguing that they were falsely arrested.
"Some residents believe Lofton is policing for profit. Residents said the city budget indicates that revenue for police fines more than doubled this year to $250,000."
"I asked him why he's pulling me over in Winder or Bethlehem and he said he can do whatever he wants to and he can pull me over wherever he wants to," resident Jessica Ferguson said. Click here to read full story.
Support the victims falsely arrested by Officer Marc Lofton