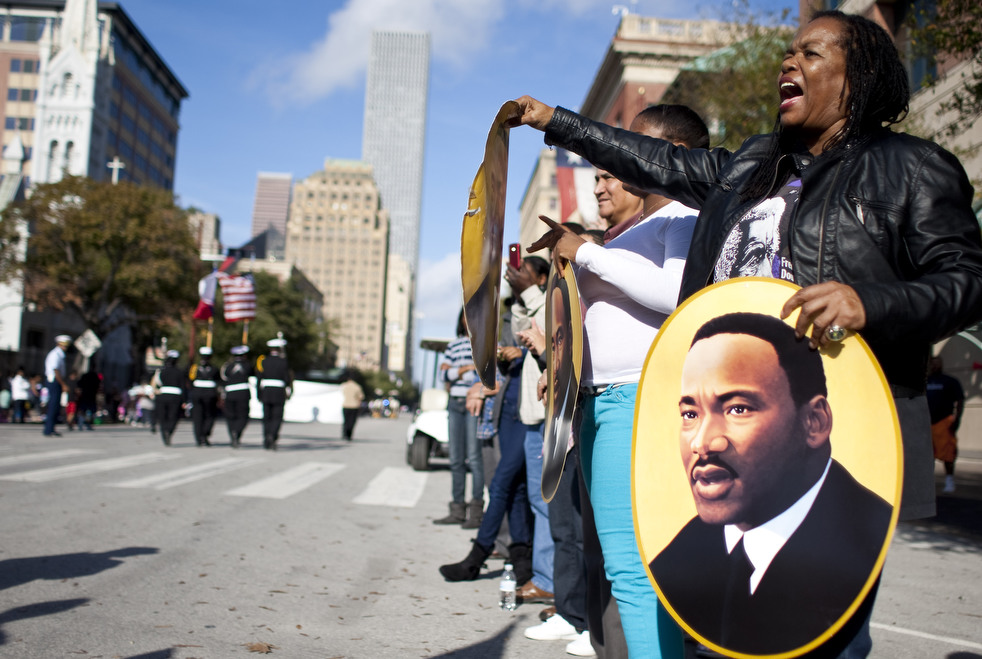 FOR IMMEDIATE RELEASE
For more information contact:
Mokah Johnson
Phone: 678 835 8497
Email: jasminejohnsonedu@gmail.com
ATHENS INAUGURAL MLK DAY PARADE and FEST
Click HERE to register!
Athens, Georgia-December 14, 2017- United Group of Artists and Athens Anti-Discrimination Movement will host the Inaugural Martin Luther King Jr. Holiday Parade and Festival. Martin Luther King Jr.  a Baptist minister and social activist played a key role in the American civil rights movement from the mid-1950s until his assassination in 1968.
King sought equality for African Americans, the economically disadvantaged and victims of injustice through peaceful protest. Locally, the Athens Anti-Discrimination Movement (AADM) has been a vital force in promoting the philosophies and goals of Dr. Martin Luther King, Jr., in the Athens-Clarke County community, especially in equal justice, opportunity, and economic advancement for all persons.
Therefore on MLK Jr. Holiday, Monday January 16th 2017, Athens Anti-Discrimination Movement (AADM) and United Group of Artists (UGA Live)  will honor Dr. Martin Luther King, Jr. for his accomplishments by hosting a parade and festivities in his memory.
"We believe it's important to honor leaders from the African-American community who have paved the path before us and have contributed to Athens Clarke County for over a decade." Among the Honorees are Dr. McRae who has serviced the Athens Community with professional dental services for over 34-years and provides FREE dental service to those without insure on MLK Holiday. Parade co-hosted by Lady B WXAG Radio personality and community servant. Additional honorees and performers will be announced January 1st, 2017.
Parade begins 3pm on Hull/Hancock, following the parade the Honoree Ceremony will be held at Max Canada, in addition to guest speakers, live performances, vendors, food and family fun at selected venues. To keep patrons cozy and warm activities will be held  both inside and outside near Hot Corner. 
What to Expect:
3pm Parade Begins (Hull and Hancock)
4pm Block Party and Club Crawl (Maxx Canada & World Famous)
7pm Athens in Harmony Concert @40 Watt
Founders Mokah and Knowa Johnson, a husband and wife team aim to stimulate more diversity in Downtown Athens through arts and edutainment. Both event producers and social Hip Hop Entrepreneurs, notable for producing events such as Athens Hip Hop Awards, Soula Women Empowerment, and Co-producers of Athens in Harmony.
On this day, Athens residents and visitors will stand in solidarity. For more information please contact  Mokah-Jasmine Johnson at 678 835 8497 or visit www.ugalive.com for more information.