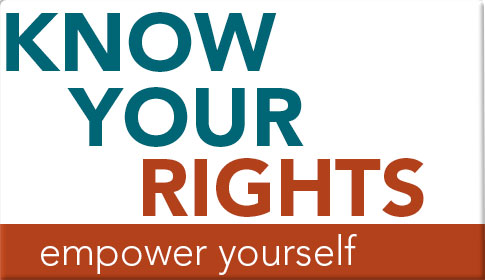 Know Your Rights Workshop: How to file a discrimination complaint and "Take Action!"
Wednesday, November 29th, 2018

:  The Athens Anti-Discrimination Movement will host a "Know Your Rights" Workshop to teach local citizens how to file a complaint with Athens Clarke County if they have experienced discrimination in the workplace or by a local bar establishment. Doors open 

5:30 pm

 at Athens Clarke County Library. 
Guest Speakers and topics include Attorney Nancee Tomilson-defending your civil rights, John Beasly- workplace discrimination and Athens Clarke County Attorney Bill Berryman and Petty will discuss the in's and out's of the alcohol admittance ordinance. 
Over the past two-weeks, AADM has helped two local citizens file official discrimination complaints with the Athens Clarke County  Attorney's Office. The ACC Mayor and Commission have made some efforts to address this issue but bar owners continue to ignore the Alcohol Admittance Ordinance and continue illegal discriminatory practices.
In response, November 17th, 2017: Over one hundred citizens attended the Athens Ant-Discrimination Movement Rally and Protest against bar owners and downtown businesses who continue to discriminate against local citizens and college students, claiming private but un-posted dress code violations. Those who recently filed complaints, state that they are being denied entry without being told why. This is a degrading personal experience for people who feel they have been illegally discriminated against. 
Take Action: Following the Know Your Rights presentation, an AADM Discussion Session will address 'Taking the Next Steps'.  Attendees will learn how to get involved and take action.