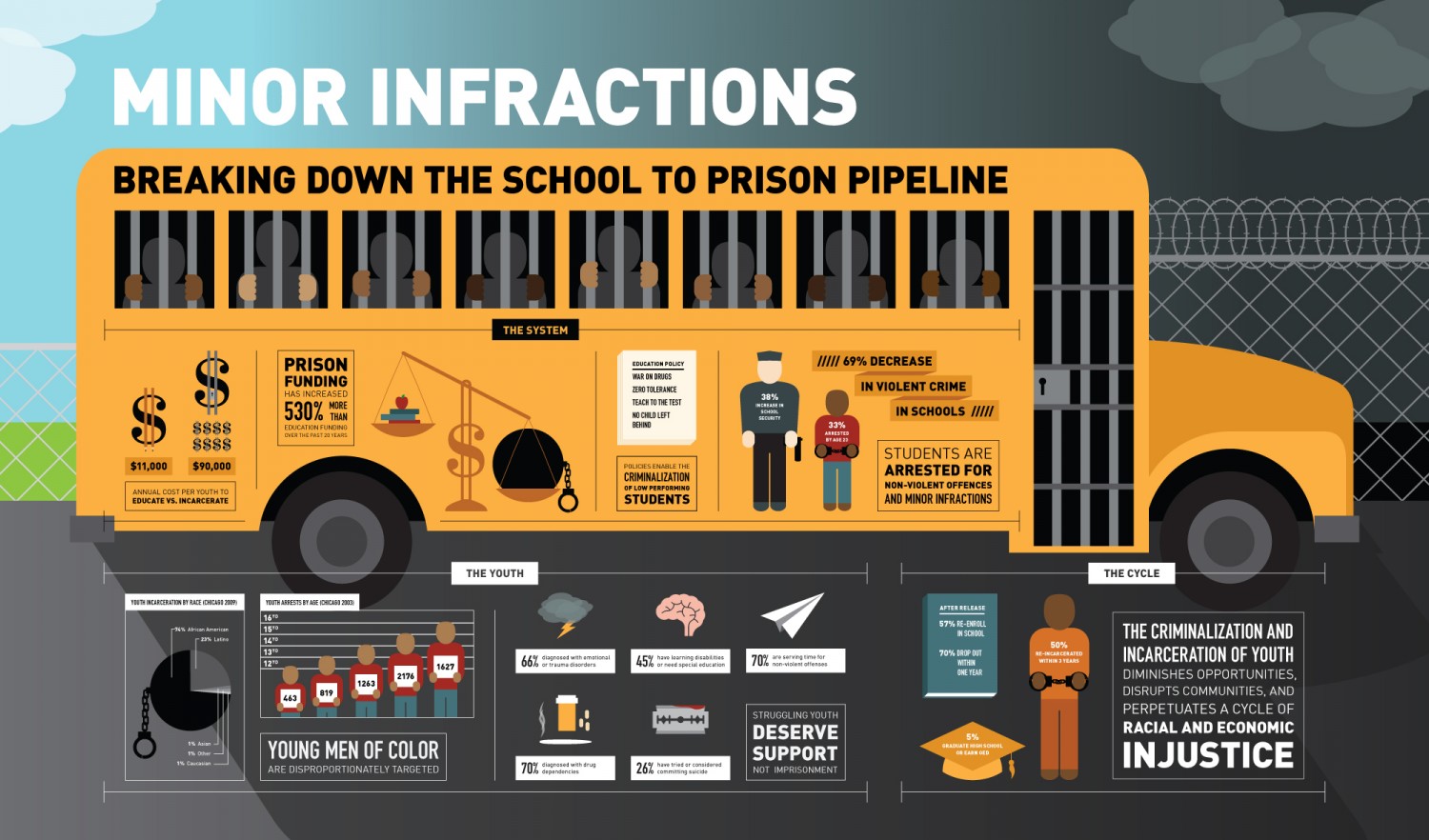 More and more teens are now doing time in adult prison and black and brown children continue to represent a large proportion of juvenile incarceration rates.  On an average, states spend $88,000 to incarcerate youth but only $10,000 to educate them. In the past 20 years, the amount spent on incarceration, parole and probation increased 6 times more than money for colleges and universities. In times of budget cuts and struggling schools, the United States spends 70 billion dollars a year on incarceration (Dignity School.org).
With this in mind,  co-founder of Athens Anti-Discrimination Movement, Mokah-Jasmine Johnson developed "End School To Prison Pipeline" program-curriculum to help reduce juvenile arrest, suspension or expulsion and provide advocacy for at-risk youth. This is a volunteered based program.
Program Goal:
Promote Education not Incarceration
Promote Restorative Justice oppose to punitive punishment
Monitor school codes and policies
Improve Reading and Math Skills
Prevent high school dropout
Advocate for parent and students rights
Combat the School to prison pipeline system
Teen Social Justice Meet-up is an extension to "End School To Prison Pipeline program" designed to cultivate future leaders,  bring awareness, and give students an opportunity for their voice to be heard. By attending this program,  participants will learn how to use music and visual artistic expression to bring awareness to social justice issues in their community. Ages 12-17 welcomed, selected activities and workshops available.
If you would like to become an  ESTPP Advocate click here to fill out the form. If you need assistance with advocating for your child or want general information please fill out the form below.