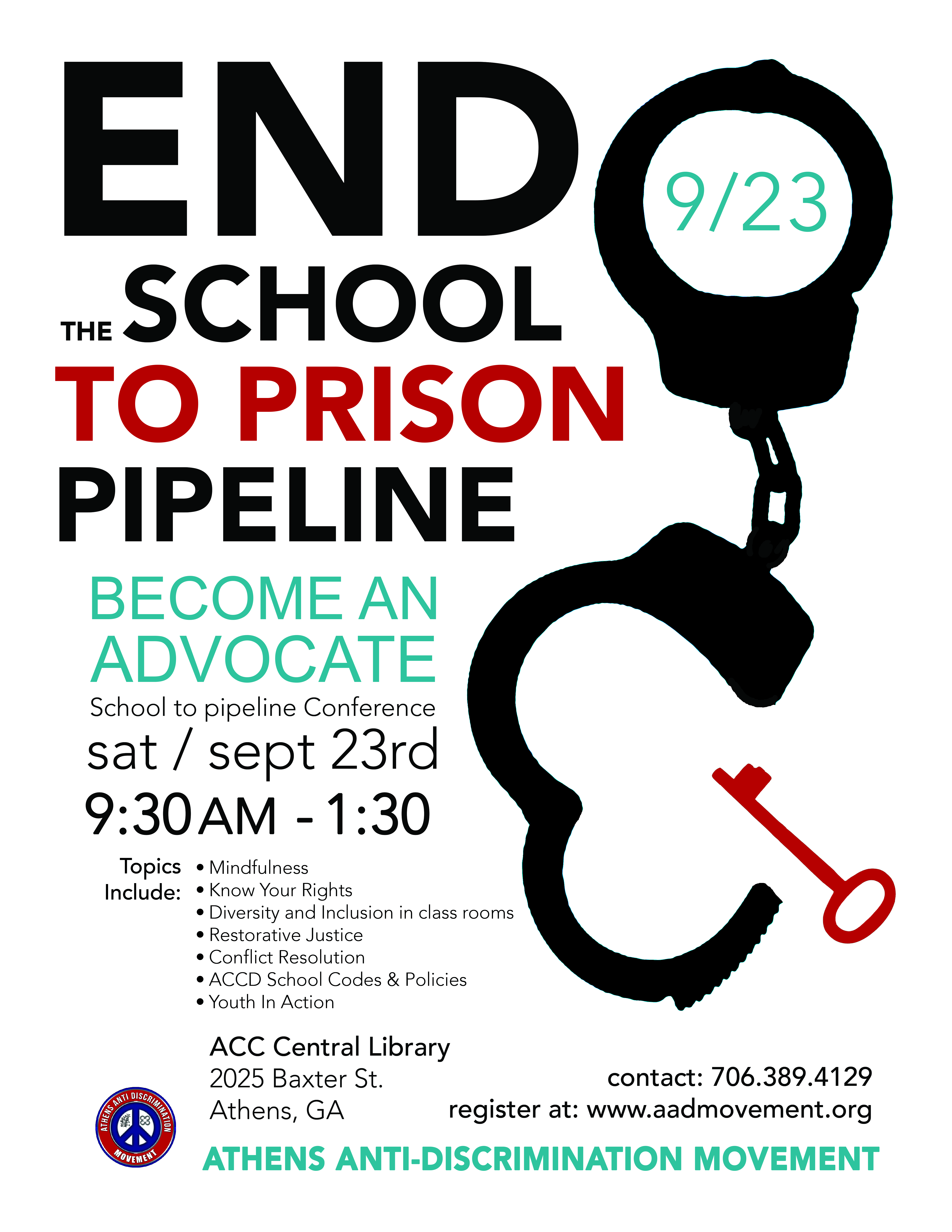 On an average, states spend $88,000 to incarcerate youth but only $10,000 to educate them. In the past 20 years, the amount spent on incarceration, parole and probation increased 6 times more than money for colleges and universities. In times of budget cuts and struggling schools, the United States spends 70 billion dollars a year on incarceration (Dignity School.org).
AADM Teen Social Justice Committee will focus on developing an advocacy program in order to combat the School to Prison Pipeline system and reduce the disproportionate impact on minority students due to school suspension and expulsion policies,  which leads to high drop out rates and incarceration.
End School to Prison Pipeline Conference
Saturday, September 23rd
Time: 9:30-1:30 pm ….More details coming soon.
Where: 2025 Baxter Street Athens, Ga 30606
Workshops:
Mindfulness
Know Your Rights
Diversity and Inclusion in the Classroom
Restorative Justice
Conflict Resolution
Review ACC School Codes and Policies
ESPP Advocate Roles and Responsibilities

Juvenile Justice
If you would like to attend AADM End School to Prison Pipeline workshop or conference. Please fill out the form below.
To help support this program click HERE to make a donation.