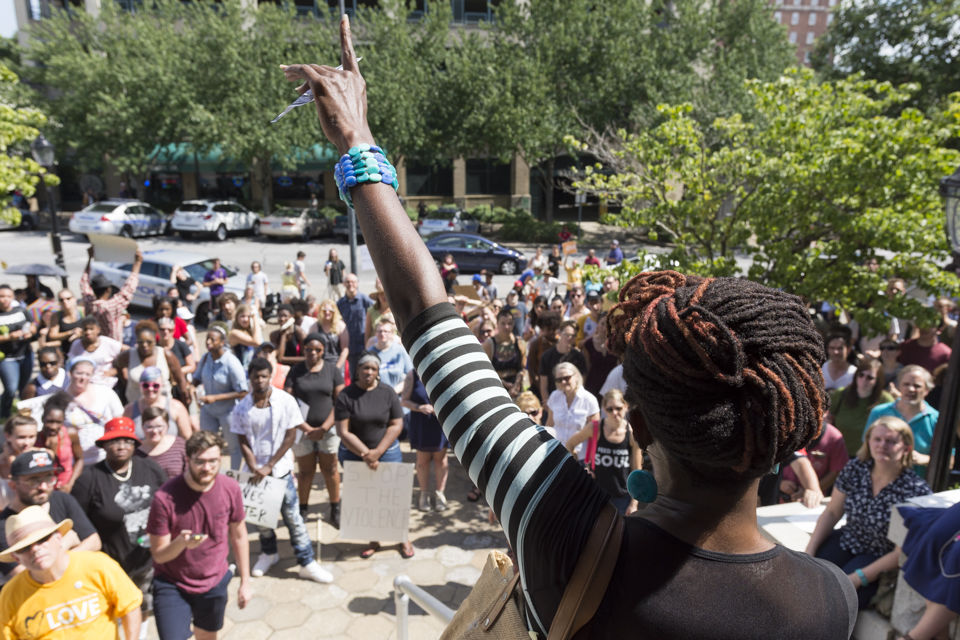 "Athens Community Wide Diversity, Equity, and Inclusion Plan"
by Richard Banton
AADM PR
Athens, Ga – Mokah-Jasmine Johnson, President, and Co-founder of the Athens Anti-Discrimination Movement has been selected by Mayor Nancy Denson to serve on a temporary task force that is to create a community-wide Diversity, Equity, and Inclusion Plan. The appointment is an exciting next step in AADM's fight to establish a permanent independent citizen's committee that would review community input and recommend action as a partner with Athens-Clarke County.
Along with ten other community leaders, the Housing and Community Development Department and the Manager's office, Johnson will work to find the best strategies to promote diversity, bridge the equity gap and increase economic justice. The task force expects to finalize its study no later than August 1, 2018, before it heads to the Mayor and Commission for review and comment.
Athens-Clarke County Manager, Blaine Williams generated the report to recommend the approach for a more inclusive Athens-Clarke County.  In a report now available online, it was their recommendation to create a task force that could assess the impact of discrimination in Athens. It was only then could it conclude that a functional citizen's committee of some kind could exist.
The July 5 appointment came with a mixture of emotions for Johnson. "I didn't expect to be selected for the task team but when asked to join I gladly accepted the offer. After spending almost two years fighting for racial justice and equality in Downtown Athens, marching into City Hall with my fellow community leaders and activists, I couldn't say no. 
While on this task team, I will do my best to serve my community, help to make progress, and will continue to stand up for what I believe in," Mokah-Jasmine Johnson said. The Athens Anti-Discrimination Movement will continue to build a strong civil rights advocacy program and council to advocate for racial and social justice. "We will not be afraid to stand up and speak out against discrimination and fight for equal opportunity."